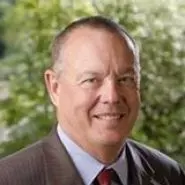 Julian Elder
Chief executive
Appointed March 2017.
Previously led large-scale civil infrastructure projects in waste treatment, renewables, telecommunications, energy and water.
Led WEL Networks Limited 2007-2014 and the associated Waikato Networks Limited 2011-2014, doubling the size of the combined business.
Previously chief engineer at Watercare Services.
PhD in electrical engineering from Auckland University, a chartered member of the NZ Institute of Directors and chartered professional engineer.
Career
Soda Inc.
Chair
Mar 2011 - Feb 2017
Flick Electric Co.
Director
Jan 2015 - Aug 2018
Enterprise Angels
Member, Director
Jul 2015 - Present
Waikato Regional Theatre Governance Panel
Chair
Oct 2016 - Present
Scion
Chief Executive
Feb 2017 - Present
Discover the public sector and its key players
Discover the investigation
Made with support from