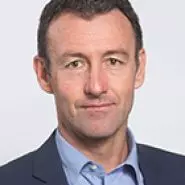 Karl Le Quesne
Deputy chief executive, organisational strategy and performance
Appointed director, office of the chief executive, in June 2017.
Previously acting deputy secretary early learning and student achievement at the Ministry of Education.
Held a range of jobs in the Ministry of Education over 17 years, working with ministers, cabinet committees, and senior leaders in the education system
Has worked at Corrections and the Ministry of Justice.
Responsibilities include organisational strategy and planning, enterprise portfolio management, governance, risk and assurance legal services, machinery of government positioning and Crown-Māori relations.
Career
Department of Internal Affairs / Te Tari Taiwhenua
Deputy Chief Executive, Organisational Strategy and Performance, Deputy Chief Executive
Jun 2017 - Present
Discover the public sector and its key players
Discover the investigation
Made with support from