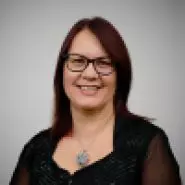 Kathy Mansell
Kaihautū, Māori Crown relations
Appointed August 2021.
Joined Toitū te Whenua in May 2017 as deputy chief executive strategy and stewardship before moving to deputy chief executive property rights in March 2018.
Has held senior public service leadership roles, including several years at the Ministry for Primary Industries supporting aquaculture industry growth, and managing funding and research programmes.
Previously operations director at the Ministry of Social Development, responsible for 10 children's teams nationwide.
Career
Department of Labour
Senior Programme Analyst (Contractor)
Feb 2010 - Apr 2010
Ministry of Agriculture and Forestry
Director of Management Services, Policy, Business Manager, Sustainable Programmes
Apr 2010 - Nov 2011
Ministry for Primary Industries / Manatū Ahu Matua
Director Aquaculture Growth and Innovation
Oct 2011 - Aug 2015
Ministry of Social Development / Te Manatū Whakahiato Ora
Operations Director, Childrens Action Plan
Aug 2015 - Apr 2017
Land Information NZ / Toitū Te Whenua
Kaihautū/Deputy Secretary Māori/Crown Relations, Deputy Chief Executive Property Rights, Deputy Chief Executive Strategy and Stewardship
May 2017 - Present
Discover the public sector and its key players
Discover the investigation
Made with support from