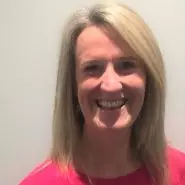 Kay Thomson
Recovery investment portfolio lead
Joined Sport NZ January 2016.
Previously at Sport England and the UK Department of Health, leading their strategic focus on inactivity and health and delivering 2012 Olympic legacy projects.
Has worked in the policy, strategy and diversity, and inclusion teams at Sport NZ.
Background in public health after working in both NZ and the UK on smokefree legislation.
Began working for the Cancer Society as health promoter.
Career
UK Department of Health
Senior Physical Activity Policy Lead, Tobacco Policy Advisor
Sep 2006 - May 2011
Spark
Strategic Lead for Health
May 2011 - Dec 2015
Sport New Zealand / Ihi Aotearoa
Manager Strategic Projects, Strategic Policy Lead
Jan 2016 - Dec 2018
Sport Wellington
General Manager Sport Wellington
Dec 2019 - Jun 2020
Sport New Zealand / Ihi Aotearoa
Recovery Investment Portfolio Manager, Sport NZ
Jun 2020 - Present
Discover the public sector and its key players
Discover the investigation
Made with support from