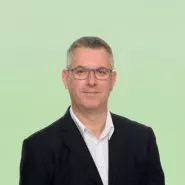 Kieran Elborough
Group general manager, technology development
Previously the GM science of new cultivar innovation, 2012-2018, and food innovation, 2009-2012.
Business development manager functional foods 2006-2009.
Previously at Fonterra subsidiary ViaLactia Biosciences for six years as chief scientist forage and rumen, and was an academic lecturer at the University of Durham in the UK.
BSc (Hons) and a PhD.
Discover the public sector and its key players
Discover the investigation
Made with support from