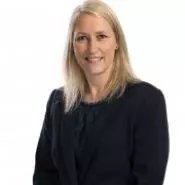 Kim Ballinger
Chief executive
Appointed December 2020.
Previously a director at Waiū Dairy Company and involved with two small start-up companies .
Earlier CEO at Tip Top Ice Cream.
Spent the previous 20 years with Fonterra, holding executive and senior management roles in NZ, Brazil, Mexico, China, and the USA.
Postgraduate diploma in dairy science and technology and a Bachelor of Technology from Massey University.
Career
Fonterra
Director Export & Tip Top - Fonterra Brands NZ, GM Marketing - Fonterra Brand
Sep 2013 - Dec 2017
Tip Top Ice Cream
CEO
Jan 2017 - Mar 2020
Consultancy Services
Strategic Adviser: Food, Dairy, Beverage - B2B, B2C, Exports
Mar 2020 - Jul 2020
Waiū Dairy
Director Board Of Directors
Jul 2020 - Dec 2020
AsureQuality / Kaitiaki Kai
Chief Executive Officer
Dec 2020 - Present
Connected Stories
Discover the public sector and its key players
Discover the investigation
Made with support from