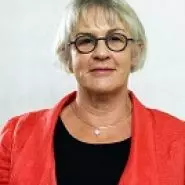 Kim Shannon
Head of education infrastructure service
Introduced the first new schools public-private partnership.
Oversees a $23.5 billion property portfolio, with more than $1 billion spent annually.
Has led programmes to unwind bulk funding, to join multiple policy teams into one group, and to manage major staffing reviews.
Led a cross-government approach to develop pathways between secondary and tertiary education.
Was involved in the early part of Christchurch's recovery.
Previously at the Department of Internal Affairs and the State Services Commission.
Holds a BA in education and English and a diploma in secondary teaching from Canterbury University.
Connected Stories
Discover the public sector and its key players
Discover the investigation
Made with support from