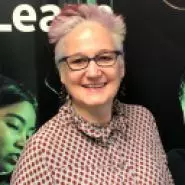 Lisa Futschek
General manager, international
Appointed in 2013.
Previously with the Ministry of Foreign Affairs and Trade for 18 years, including five years as the deputy head of mission at the NZ Embassy in Berlin, and three years as first secretary and consul in Santiago.
Instrumental in expanding ENZ's offshore network in Asia and establishing a permanent presence in North America.
Graduate of Otago and Auckland Universities.
Career
New Zealand Embassy, Santiago
First Secretary and Consul
Jan 1999 - Dec 2002
Ministry of Foreign Affairs and Trade / Manatū Aorere
Deputy Head of Mission, NZ Embassy, Berlin
Jul 2008 - Jul 2013
Discover the public sector and its key players
Discover the investigation
Made with support from