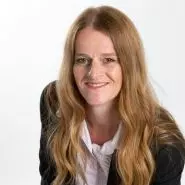 Lisa Martin
General manager, sustainability and farm systems
Appointed November 2020.
Experienced in improving sustainability practices of organisations, including at fishing company Sanford and at Downer Group, where she held leadership roles.
Co-founded sustainability consultancy Sustainz, providing advice to Fonterra, Ballance Agrinutrients, Waste Management Inc and the Ministry of the Environment, among others.
Led Dairy NZ-funded research into international supply chain standards, certification and compliance.
Discover the public sector and its key players
Discover the investigation
Made with support from