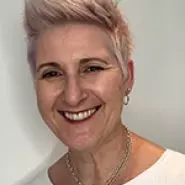 Lynda Jelbert
Director, organisational performance
Appointed October 2018.
Background in human resources, leadership, organisational development, change management, and health and safety in public and private sectors.
Spent five years at the Earthquake Commission and eight at NZ Trade and Enterprise.
Also worked with Oranga Tamariki.
Holds an ANZSOG Executive Master's in Public Administration from Victoria University.
Career
Earthquake Commission / Kōmihana Rūwhenua
General Manager People & Capability, Manager Human Resources
May 2011 - Dec 2016
Hoop Consulting
Principal Consultant
Feb 2017 - Feb 2019
Ministry for Children / Oranga Tamariki
HR Principle Advisor
Mar 2017 - Dec 2017
Watson and Son
General Manager People and Performance
Jan 2018 - Jul 2018
Social Investment Agency
Director Organsation Performance, Director Corporate
Oct 2018 - Present
Discover the public sector and its key players
Discover the investigation
Made with support from