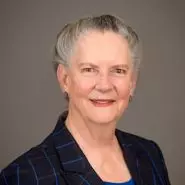 Marie Shroff
Chair
Appointed August 2019.
Between 1987 and 2003 Marie was Secretary of the Cabinet and Clerk of the Executive Council, working with four Governors-General and six Prime Ministers from both major parties.
Co-led a senior officials group which prepared central government for the introduction of the proportional electoral system in NZ.
Privacy Commissioner from 2003 to 2014. Member of the Media Council and on the boards of Consumer NZ and the Privacy Foundation NZ.
Career
Media Council
Member, Media Council
Jan 2014 - Present
Consumer NZ
Director
Jan 2014 - Present
Privacy Foundation - New Zealand
Board Member
Jan 2017 - Present
Consumer Foundation
Board Member
Jan 2017 - Present
Electoral Commission / Te Kaitiaki Take Kōwhiri
Chair
Aug 2019 - Present
Discover the public sector and its key players
Discover the investigation
Made with support from