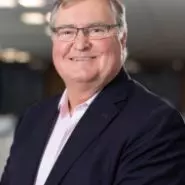 Mark Daldorf
Head of people and capability
Appointed May 2020.
More than 30 years' management experience in leadership and organisational development, learning, recruitment and human resource leadership.
Previously chief people officer for the Inland Revenue Department.
Earlier held senior human resources positions including with Standard Chartered Bank and Emirates airline.
Former member of the advisory board at Bradford School of Management and the Global Business Consortium at the London Business School.
Also a founding member of the advisory board for the British University in Dubai.
Has an MBA.
Career
ANZ
Senior HR Business Manager
Nov 2009 - Oct 2010
Foodstuffs Wellington (Cooperative) Society
General Manager Organisation Development
Oct 2010 - Aug 2013
Foodstuffs North Island
General Manager Human Resources
Sep 2013 - Dec 2015
Inland Revenue / Te Tari Taake
Chief People Officer
Jan 2016 - May 2020
Airways
Head of People and Capability
May 2020 - Present
Discover the public sector and its key players
Discover the investigation
Made with support from