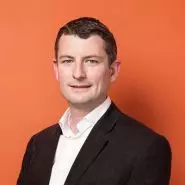 Mark Julian
General manager, dairy operations
Appointed October 2014.
Joined Pāmu as a business manager in Wellington before moving south to spend two years on the West Coast as a farm business manager, then returning to Wellington in 2011 as a senior business manager.
Winner of the 2013 Young Executive of the Year award at the Deloitte Top 200 Business awards.
Holds a Bachelor of Applied Science majoring in agriculture from Massey University. Awarded the William Gerrish Memorial Prize in farm management.
Career
DairyNZ
Consulting Officer
Feb 2005 - Jul 2007
Pāmu / Landcorp
General Manager, Senior Business Manager - Dairy, Farm Business Manager, Business Manager - Dairy
Jul 2008 - Present
Discover the public sector and its key players
Discover the investigation
Made with support from