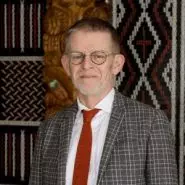 Mark Sinclair
Deputy secretary, Americas and Asia
Appointed March 2020.
Previously ambassador to Mexico, ambassador for climate change, and ambassador to Japan.
Director of the trade negotiations division and chief negotiator for the Trans-Pacific Partnership.
Roles in human resources and organisational development included director of the office of the secretary of Foreign Affairs.
Specialised in Asian affairs during his early career, including postings to Japan and the Solomon Islands.
Foreign policy adviser to PM David Lange for several years.
Graduate of the University of Auckland.
Discover the public sector and its key players
Discover the investigation
Made with support from