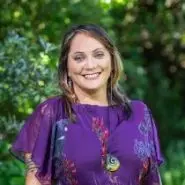 Melanie Mark-Shadbolt
Deputy secretary tūmatakōkiri
Works directly with Te Pūrengi (the ministry's leadership team) supporting their greater understanding of te ao Māori (the Māori world).
Provides advice and leadership consistent with Māori aspirations and values, and important to the ministry's engagement with iwi/Māori.
Experience in leadership, strategy development, Mātauranga Māori, science and research engagement.
Iwi affiliations to Ngāti Porou, Te Aitanga-a-Hauiti, Ngāti Kahungunu ki Wairarapa, Te Atiawa, Ngāti Raukawa, and Te Arawa.
Career
New Zealand's Biological Heritage National Science Challenge
Director Māori
Jan 2015 - Present
Te Tira Whakamātaki
Kaiwhakahaere Chief Executive
Jun 2017 - Present
Ministry for The Environment / Manatū mō te Taiao
Deputy Secretary - Tūmatakōkiri (Māori Rights & Interest), Kaihautū, Chief Māori Advisor
Nov 2018 - Present
The Project Crimson Trust
Board Trustee
Jun 2020 - Present
B3 - Better Border Biosecurity
Member B3 Collaboration Council
Jun 2020 - Present
Discover the public sector and its key players
Discover the investigation
Made with support from