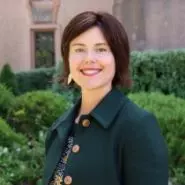 Nadeine Dommisse
Deputy secretary for sustainable land use delivery
Responsible for policies such as national policy statement for freshwater, He Waka Eke Noa and budget funding for freshwater restoration.
Extensive experience of implementation at central government, regional council, district council and catchment communities levels.
Previously chief operating officer and director of operations for Environment Canterbury, leading delivery of biodiversity, land, water, coasts and rivers environmental implementation programmes.
Earlier led the Coasts and Waterways unit at the Queensland Environmental Protection Agency.
Career
Sinclair Knight Merz
Senior Environmental Planner
Jan 2007 - Dec 2011
GHD
Senior Social Impact Consultant
Jan 2011 - Dec 2012
Environment Canterbury
Chief Operating Officer, Range of senior Management Roles
Aug 2011 - Feb 2021
University of Queensland
Masters Thesis: Social Dimensions of the Christchurch 2010/2011 Earthquakes
May 2012 - Nov 2013
Ministry for The Environment / Manatū mō te Taiao
Deputy Secretary Environment Sustainable Land Use Delivery
Feb 2021 - Present
Discover the public sector and its key players
Discover the investigation
Made with support from