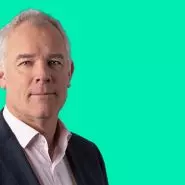 Neal Barclay
Chief executive
Appointed January 2018.
In 2016, appointed general manager retail, responsible for Meridian and Powershop NZ's customer sales, service and operations
Joined Meridian in 2008 as chief financial officer, then moved to general manager markets and production, responsible for generation asset management and wholesale trading.
Previously held a number of general manager and finance roles during a 13-year career with Telecom. Qualified chartered accountant.
Career
Telecom
General Manager
Jan 1995 - Aug 2008
Meridian
Chief Executive, Retail General Manager, General Manager Markets and Production, General Manager Markets & Production, Chief Financial Officer
Jul 2008 - Present
Discover the public sector and its key players
Discover the investigation
Made with support from