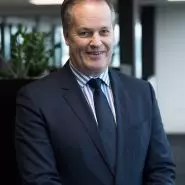 Neil Cherry
Deputy director general, corporate services
Career in audit, financial, and now executive management, principally in the public sector.
Previously deputy chief executive finance, property and technology at the Department of Corrections.
Inaugural member of the External Reporting Board when it was established as a Crown entity in 2011, and chaired the NZ Auditing and Assurance Standards Board between 2011 and 2016.
Graduate of Victoria University.
Fellow of Chartered Accountants Australia and NZ and member of the Centre for Accounting, Governance and Taxation Research Board.
Discover the public sector and its key players
Discover the investigation
Made with support from