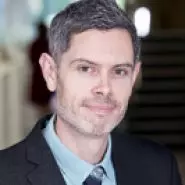 Nic Blakeley
Deputy chief executive, strategy and insights
Appointed April 2017 as DCE of the insights and investment group, renamed strategy and insights in October 2019.
Previously deputy chief executive social policy from 2013.
Worked at Treasury for almost 10 years in policy areas, including a period as economic advisor to the Minister of Finance.
Has degrees in electrical engineering and commerce from Canterbury University.
Career
The Treasury / Te Tai Ōhanga
Manager, Senior Analyst / Analyst
Feb 2004 - Aug 2013
Ministry of Social Development / Te Manatū Whakahiato Ora
Deputy Chief Executive, Strategy and Insights, Deputy Chief Executive, Social Policy
Sep 2013 - Present
Discover the public sector and its key players
Discover the investigation
Made with support from