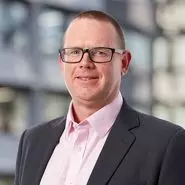 Nick Russ
General manager, economic regulation
Joined the commission in November 2010 as a chief adviser in the regulation branch.
Manages regulatory functions in sectors including electricity lines, gas pipelines, airports, telecommunications, and dairy.
Previously head of Part 4 and Dairy, and before that worked for energy regulators in the UK and Australia.
Degree in electrical engineering and a chartered engineer.
Career
Commerce Commission New Zealand / Te Komihana Tauhokohoko
General Manager - Regulation Branch, Head of Part 4 and Dairy, Chief Adviser
Dec 2010 - Present
Connected Stories
Discover the public sector and its key players
Discover the investigation
Made with support from