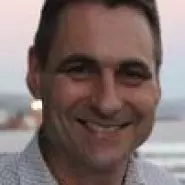 Paul Irwin
General manager, partnerships and marketing
Previously at advertising agency FCB Wellington.
Award-winning campaigns at FCB include Inland Revenue's overseas-based borrowers student loans campaign and the Electricity Authority's "What's My Number campaign.
Worked with the Ministry of Education to launch the inaugural Prime Minister's Education Excellence Awards, and on the Open Polytechnic's Learning for an Open World campaign.
Earlier at the Economist in London and then Asia.
Has worked with NZTE, SSC, ACC, the Reserve Bank, Forest and Bird, Public Trust and Fairfax Media.
Career
Frank Advertising
General Manager
Apr 2005 - Jul 2007
Ogilvy Wellington
General Manager - Strategy & Planning
Aug 2007 - Oct 2010
DraftFCB
Business Director, Wellington
Nov 2010 - Feb 2012
FCB New Zealand
General Manager - Wellington
Feb 2012 - Sep 2015
Education New Zealand / Manapou ki te Ao
General Manager Partnerships & Marketing, General Manager, Student Marketing, General Manager, Marketing and Channel Development
Oct 2015 - Present
Discover the public sector and its key players
Discover the investigation
Made with support from