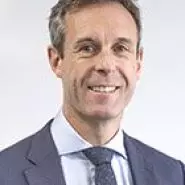 Paul James
Secretary for internal affairs
Appointed 2018.
Member of the public service leadership team.
Previously the chief executive for Ministry for Culture and Heritage/Manatū Taonga from August 2015.
Extensive experience in strategic policy development, leading change and working for the government and in communities.
Had been deputy chief executive, policy, regulatory and ethnic affairs at Te Tari Taiwhenua/Department of Internal Affairs from 2011.
Former director of the Office of Treaty Settlements at the Ministry of Justice.
Career
Ministry of Justice / Tāhū o te Ture
Director of the Office of Treaty Settlements
Jan 2006 - Apr 2011
Department of Internal Affairs / Te Tari Taiwhenua
Deputy Chief Executive, Policy Regulatory and Ethnic Affairs
Apr 2011 - Jun 2015
Ministry for Culture and Heritage / Manatū Taonga
Chief Executive
Aug 2015 - Oct 2018
Department of Internal Affairs / Te Tari Taiwhenua
Chief Executive
Oct 2018 - Present
Discover the public sector and its key players
Discover the investigation
Made with support from