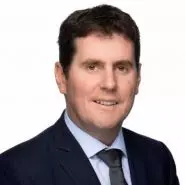 Paul O'Neil
Deputy chief executive, operations and general counsel
Appointed in July 2020.
Joined the SFO as general counsel in December 2016.
Previously head of enforcement at the Financial Markets Authority.
Represented the FMA on the International Organisation of Securities Commissions' co-operation and enforcement and screening group committees.
Worked as a litigator at law firms in NZ and London, including regulatory investigations and proceedings, energy, construction and telecommunications.
Holds an LLB (Hons) from the University of Auckland.
Connected Stories
Discover the public sector and its key players
Discover the investigation
Made with support from