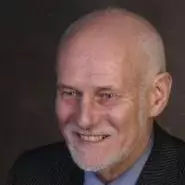 Pete Hodgson
Chair
Former cabinet minister 1999-2008.
Governing portfolios included research, science and technology, economic development, and commerce.
Previously chief executive of Otago Investment Limited, responsible for supporting University of Otago researchers in developing and commercialising intellectual property.
NZ independent chair with the Australia and NZ Council for the Care of Animals in Research and Teaching.
Has a Bachelor's in veterinary science from Massey University and a Master's in public policy (with distinction) from Victoria University.
Career
Hocken Library
Executive member, the friends of the Hocken collection
Jan 2012 - Present
ANZCCART
NZ Independent Chair
Jan 2012 - Present
Otago Innovation Limited
Board member and Chair advisory committee, Chief Executive Officer
Apr 2014 - Present
Southern Partnership Group, New Dunedin Hospital
Chairperson
Nov 2017 - Present
Callaghan Innovation
Chair
Apr 2018 - Present
Discover the public sector and its key players
Discover the investigation
Made with support from