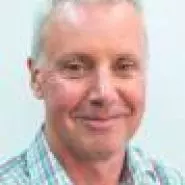 Peter Benfell
General manager, science
Appointed October 2018.
Leads and manages staff in the science group and is also responsible for the strategic direction of the science programmes.
Previously at GNS from 1998 until 2001 as GM, environment and natural resources group.
More than 30 years' experience in research, science and technology.
Held senior management roles at FORST, AgResearch and Opus International, and was chief executive at Connexis.
Career
Agresearch / Āta Mātai, Mātai Whetū
General Manager, Agriculture & Environment
Aug 2004 - Jul 2011
Opus International Consultants
Director Innovation & Opus Research, Opus Research Leader
Sep 2011 - Aug 2017
Connexis - The Infrastructure ITO
Chief Executive
Sep 2017 - Sep 2018
GNS Science / Te Pū Ao
General Manager Science
Sep 2018 - Present
Discover the public sector and its key players
Discover the investigation
Made with support from