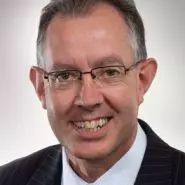 Peter Fletcher
Chief technology and innovation officer
Appointed January 2018.
Senior responsible officer for Analytics 2.0 and Eos 8.8 upgrade projects.
Previously group manager, technology for NZ Post.
Earlier held chief Information roles with Westpac NZ and BNZ, and had senior leadership roles at Barclay's Bank in the UK and Singapore.
An experienced technology executive, with over 25 years leading technology change, mainly in financial services.
Career
BNZ
Chief Information Officer
Jul 2002 - May 2006
Barclays Bank
Co Chief Operating Officer - IT Production, Head of GRB Technology Centre Singapore, Head of Strategy & Change - Global Infrastructure & Service Delivery
Oct 2010 - Feb 2012
Westpac
Chief Information Officer
Mar 2012 - Mar 2014
NZ Post / Tukurau Aotearoa
Group Manager Information Technology
Dec 2014 - Nov 2017
Accident Compensation Corporation / Te Kaporeihana Āwhina Hunga Whara
Chief Technology and Transformation Officer, Chief Information Officer
Jan 2018 - Present
Connected Stories
Discover the public sector and its key players
Discover the investigation
Made with support from