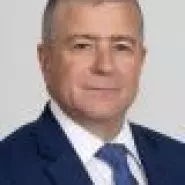 R Mark Evans
Deputy chief executive, insights and deployment
Appointed October 2020.
Member of the Police executive since 2011.
Previously deputy chief executive service delivery.
Member, fellow and vice-president of trans-national and international policing and intelligence organisations.
Emigrated from Northern Ireland in 2007.
Holds an MBA from Manchester Business School and was awarded an OBE for services to policing.
Visiting Professor at University College London, where he teaches countering organised crime and terrorism, and police leadership.
Discover the public sector and its key players
Discover the investigation
Made with support from