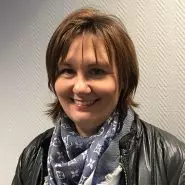 Rachael Milicich
Deputy government statistician and deputy chief executive, insights and statistics
Has worked in a range of analytical and leadership roles across the Auckland, Wellington and Christchurch offices.
Seconded in 2014 to lead the secretariat supporting the first stage of the Government inquiry into whey protein concentrate contamination.
Represented NZ as the working chair of the United Nations Friends of the Chair Group on the Fundamental Principles for Official Statistics and Open Data.
Member of the AI Forum Executive Council since 2019.
Career
Statistics New Zealand / Tatauranga Aotearoa
Head of Secretariat (On Secondment), Manager National Accounts
Feb 2008 - Dec 2013
Statistics New Zealand / Tatauranga Aotearoa
Deputy Chief Executive | Deputy Government Statistician Insights & Statistics, General Manager System & Partnerships, General Manager Products Services & Insights
Mar 2014 - Present
Connected Stories
Discover the public sector and its key players
Discover the investigation
Made with support from