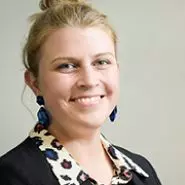 Rebecca Barnes
Director, communications and stakeholder engagement
Leads policy advice on the gender pay gap, pay equity, APEC and the UN.
Focused on economic and international issues, strategic policy and futures policy.
Previously at the Treasury, Ministry of Foreign Affairs and Trade, Ministry for Primary Industries and the Ministry of Defence.
Holds a first class Honours degree from the University of Otago (international politics) and a Bachelor of commerce (economics).
Career
Ministry of Foreign Affairs and Trade / Manatū Aorere
Foreign Policy, Senior Strategic Policy Advisor
Apr 2013 - Jun 2015
The Treasury / Te Tai Ōhanga
Senior Analyst, International, Senior Adviser Minister for State Owned Enterprises
Jun 2015 - Jun 2017
Ministry of Defence / Manatū Kaupapa Waonga
Principal Analyst
Jun 2017 - Dec 2019
Ministry for Primary Industries / Manatū Ahu Matua
Chief Advisor, Policy and Trade
Jan 2019 - Oct 2019
Ministry for Women / Manatū Wāhine
Director Policy (Economic and International)
Oct 2019 - Present
Discover the public sector and its key players
Discover the investigation
Made with support from