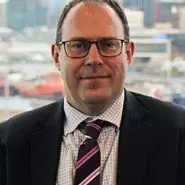 Richard Bargh
Deputy chief executive, policy, legal and strategy
Previously group manager revenue and assurance at Customs, responsible for revenue collection, trade services and assurance.
He was the lead for Customs' covid-19 economic recovery programme and was executive lead for Customs' trade strategy.
Joined Customs in 2005. Has over 25 years' experience in public-sector policy, project management and operations.
Completed an Executive Master's in Public Administration in 2008.
Career
Customs Service / Te Mana Arai o Aotearoa
Manager International Relations
Nov 2005 - Feb 2011
Customs Service / Te Mana Arai o Aotearoa
Acting Group Manager Policy, Manager Trade Facilitation and Compliance, Policy
Apr 2011 - Sep 2013
Customs Service / Te Mana Arai o Aotearoa
Deputy Chief Executive Policy, Legal and Strategy, Group Manager Revenue and Assurance, Manager, Service Delivery
Jan 2014 - Present
Discover the public sector and its key players
Discover the investigation
Made with support from