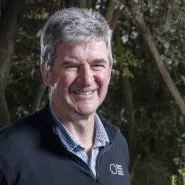 Richard Gordon
Chief executive
Appointed 2011.
Was science general manager for environment and society for five years.
Previously science manager for greenhouse gases and carbon sinks, and sustainable business and government.
He led the latter team from inception in 1999, developing new products Enviro-Mark® NZ, E-Manage, EBEX21® and CarboNZeroCertTM and creating the Building Capacity for Sustainable Development and Waka Tohu (Māori business branding) science programmes.
Board member of Toitū Envirocare and Science NZ.
Career
Landcare Research / Manaaki Whenua
Chief Executive
Feb 2011 - Present
Connected Stories
Discover the public sector and its key players
Discover the investigation
Made with support from