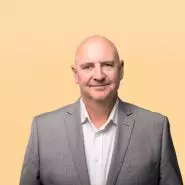 Richard Newcomb
Chief scientist
Researcher of biology, genetics and evolution of odour-sensing in animals, and a co-author on over 100 publications.
Associate editor for the Journal of Chemical Ecology and on the editorial boards of the journals Insect Biochemistry and Molecular Biology and Chemical Senses. He is currently a member of the Marsden Council at the Royal Society of NZ, Te Aparangi.
Has an BSc and MSc in zoology at Auckland University, and a PhD in biochemistry and molecular biology from The Australian National University.
Career
CSIRO
PhD candidate
Jan 1992 - Dec 1996
HortResearch
Science Leader
Jan 1996 - Dec 2008
The University of Auckland
Professor of Evolutionary Genetics
Jan 2008 - Present
Plant and Food Research / Rangahau Ahumāra Kai
Chief Scientist, Team Leader, Molecular Sensing
Dec 2008 - Present
Discover the public sector and its key players
Discover the investigation
Made with support from