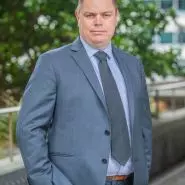 Richard Waggott
Deputy chief executive, people and capability
Appointed August 2020.
Leads the ministerial, media and organisational change teams and a justice sector-wide team including bail support and pre-trial services.
Previously DCE corporate services, DCE service development, general manager human resources and director of learning and development.
More than 20 years' experience in the public and private sectors.
Career
Future Strategies Consulting
Training & Leadership Development - Consultant
Jan 2002 - Nov 2003
Department of Corrections / Ara Poutama Aotearoa
Learning & Development Manager
Jan 2005 - Nov 2007
Institute of Leadership & Management (ILM)
Lead Consultant
Dec 2007 - Jul 2008
Department of Corrections / Ara Poutama Aotearoa
Deputy Chief Executive People & Capability, Deputy Chief Executive Corporate Services, Deputy Chief Executive Service Development - secondment, General Manager Human Resources, Director, People Capability
Oct 2010 - Present
Spark
Co-Founder
Dec 2011 - Present
Discover the public sector and its key players
Discover the investigation
Made with support from