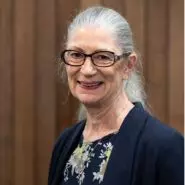 Ro Parsons
Deputy chief executive, methodology and professional practice
Experienced in roles including secondary, early childhood and parent education.
Has been a secondary school principal, teacher educator and ERO reviewer.
Doctoral research focused on evaluation.
Publications relate to mathematics education, teacher professional learning and development, and policy implementation and evaluation.
Previous roles include chief education adviser schooling policy at the Ministry of Education, working with the Best Evidence Synthesis Programme; and managing the OECD review of evaluation and assessment in NZ.
Discover the public sector and its key players
Discover the investigation
Made with support from