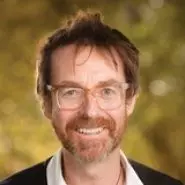 Roger Hellens
General manager, forests to timber products
Previously at Queensland University of Technology, a researcher in the Centre for Tropical Crops and Biocommodities, and Professor of Agricultural Biotechnology and Deputy Executive Director of the Institute for Future Environments (IFE).
At the NZ Institute for Plant & Food Research 2000-2014.
Earlier worked at the John Innes Centre in Norwich, UK, where he developed the first genetic map of a pea.
Has a PhD in molecular genetics from the University of East Anglia in 1995 and a BSc from the University of Liverpool.
Career
Plant and Food Research / Rangahau Ahumāra Kai
Science Leader
May 2009 - Feb 2014
Scion
General Manager - Forests to Timber Products
Jul 2020 - Present
Discover the public sector and its key players
Discover the investigation
Made with support from