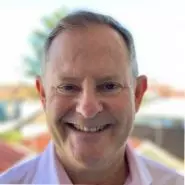 Roger Sharp
Chair
Appointed July 2020.
Governance roles include chairing two ASX-200 technology companies Webjet and Iress.
Previously CEO of ABN AMRO Asia and global head of technology for ABN AMRO Bank.
30 years' global experience as a CEO, chair, investor and adviser, with a focus on technology.
Based in Queenstown.
Has a BA and LLB from Auckland University.
Career
North Ridge Partners
Founder
Apr 2002 - Present
Webjet Limited
Chair
Jan 2013 - Present
Tourism New Zealand
Board Member
Dec 2018 - Present
Lotto New Zealand
Chair
Jun 2020 - Present
Iress
Chair
Feb 2021 - Present
Discover the public sector and its key players
Discover the investigation
Made with support from