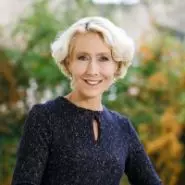 Samantha Barrass
Chief executive
Appointed November 2021.
Previously chief executive of Business Banking Resolution Services in the UK.
Earlier a member of PwC UK's public interest body.
Former chief executive of the Gibraltar Financial Services Commission.
Executive director of the Solicitors Regulation Authority.
An economist and supervisor with the Financial Services Authority in London from 1995.
MSc in Economics from the London School of Economics.
Economist with the Reserve Bank of NZ from 1988.
Holds a BCom in Economics from Canterbury University and a BCA from Victoria University.
Career
London Investment Banking Association
Director
Jan 2004 - Dec 2009
The Solicitors Regulation Authority (the Law Society)
Executive Director
Nov 2009 - Dec 2014
Gibraltar Financial Services Commission
Chief Executive Officer
Feb 2014 - Sep 2019
Price Waterhouse Coopers (UK)
Independent Non-Executive Director
Jul 2018 - Dec 2019
Business Banking Resolution Service
Chief Executive Officer at the Business Banking Resolution Service
Nov 2019 - Apr 2021
Discover the public sector and its key players
Discover the investigation
Made with support from