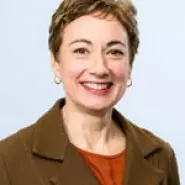 Sarah Turner
Deputy director general, office of the director general
Tasked with ensuring NZ has the workforce needed to deliver health outcomes.
Previously at the Ministry of Justice in group management and deputy secretary roles.
Management career has included policy, service delivery and operations, as well as leading and embedding organisational change.
Most recent role spanned service design and improvement, service commissioning, and implementing legislative change.
Has led teams and business units up to 900 staff.
Career
Ministry of Health / Manatū Hauora
Policy Manager
Jan 1996 - Dec 2007
Ministry for Women / Manatū Wāhine
Policy GM
Jan 2007 - Dec 2010
Ministry of Justice / Tāhū o te Ture
Deputy Secretary Legal and Operational Services, General Manager Courts and Justice Services
Aug 2012 - Apr 2016
Ministry of Justice / Tāhū o te Ture
Group Manager Commissioning and Service Improvement
Sep 2016 - Feb 2019
Ministry of Health / Manatū Hauora
Deputy Director-General Office of the Director-General
Feb 2019 - Present
Discover the public sector and its key players
Discover the investigation
Made with support from