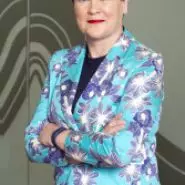 Sarah Vrede
Director of capital markets
More than 20 years' public and private sector experience in financial and capital markets.
Most recently head of the NZ Debt Management Office at The Treasury, responsible for managing the government's largest financial portfolio, and for funding government.
Wholesale banking roles have included head of derivatives trading and head of information and technology.
NZ's Woman of Influence, Global Impact in 2018.
Appointed a Fellow of the Institute of Finance Professionals (INFINZ) In 2019.
Connected Stories
Discover the public sector and its key players
Discover the investigation
Made with support from