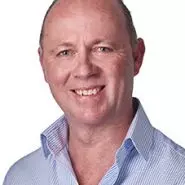 Sean Wynne
Deputy CEO, bulk housing infrastructure
Appointed April 2010.
Former CEO of twenty4media, an out-of-home media business that operates television networks for banks and airlines in Australasia.
Previously CEO of INL, responsible for selling the company's publishing interests to Fairfax Media for $1.25 billion and for the company's $2.5b merger with Sky Television.
Earlier with Saturn Communications and TelstraSaturn.
Has an LLB from Victoria University.
Career
TelstraSaturn Limited
Director Sales and Marketing
Dec 2000 - Dec 2002
Independent Newspapers Limited
Chief Executive, General Counsel & Company Secretary
Dec 2002 - Oct 2005
twenty4media
Chief Executive
May 2006 - Mar 2010
Crown Fibre Holdings
Chief Commercial Officer
Mar 2010 - Present
Crown Infrastructure Partners
Deputy CEO-Bulk Housing Infrastructure
Jan 2018 - Present
Discover the public sector and its key players
Discover the investigation
Made with support from