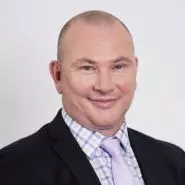 Shane Mannix
Forensic services manager
Appointed in 2020.
Completed forensic computer examiner certification from by the International Association of Computer Investigative Specialists in 2015.
Accepted a permanent position at the SFO as investigator and electronic forensic investigator in 2013.
Seconded from Counties Manukau police to work as an investigator at the SFO In June 2011, in response to the global financial crisis.
Career
New Zealand Police / Ngā Pirihimana o Aotearoa
Detective, Constable
Jan 2000 - Apr 2013
Serious Fraud Office / Te Tari Hara Tāware
Manager, Principal Electronic Forensic Investigator, Senior Investigator, Electronic Forensic Investigator, Investigator
May 2013 - Present
Connected Stories
Discover the public sector and its key players
Discover the investigation
Made with support from