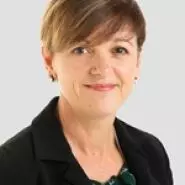 Sharon Thompson
Deputy commissioner, customer and compliance services - individuals
Appointed July 2017.
Experienced in leading change, building employee engagement and improving customer services in the financial services industry.
Previous work in banking (ASB and Westpac) has included developing and leading strategic change in large customer-facing teams.
Most recently focused on the development and implementation of digital strategies to lift customer engagement.
Holds a Master's and Bachelor's in management, specialising in change management and strategy.
Career
Westpac
Head of Channel Excellence & Innovation, Head of Market Segments & Third Party
Jun 2015 - Dec 2016
ASB
Experienced Financial Services Leader & Strategist, focussed on developing high performing teams
Feb 2017 - Jul 2017
Inland Revenue / Te Tari Taake
Deputy Commissioner, Customer and Compliance Services (Individual)
Jul 2017 - Present
Discover the public sector and its key players
Discover the investigation
Made with support from