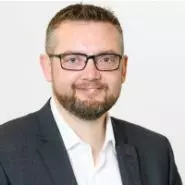 Simon Mason
Deputy government statistician, deputy chief executive, census and collection operations
Appointed July 2020.
Previously acting deputy commissioner, corporate integrity and assurance at Inland Revenue, led the commercial and procurement function, and was a member of the Inland Revenue business transformation programme leadership team.
Has held senior roles in private and public organisations and is a member of the Institute of Directors.
Sponsor for Inland Revenue's Māori engagement unit, Māhutonga.
Career
Kelevra Limited
Director
Sep 2004 - Oct 2013
Telecom
Head of Enterprise Relationship and Contract Management
Dec 2009 - May 2013
Ministry of Education / Te Tāhuhu o te Mātauranga
Procurement Advisor
Jun 2013 - Oct 2013
Inland Revenue / Te Tari Taake
Acting Deputy Commissioner, Corporate Integrity and Assurance, Head of Commercial and Procurement
Jun 2016 - Jul 2020
Statistics New Zealand / Tatauranga Aotearoa
Deputy Chief Executive
Jul 2020 - Present
Discover the public sector and its key players
Discover the investigation
Made with support from