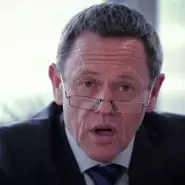 Simon Upton
Commissioner
Appointed October 2017.
Environment Director for the OECD, 2010-2017.
Chaired the round table on sustainable development at the OECD.
NZ National Party MP 1981-2000. Minister for the Environment 1990-99. Minister of Health, 1990-93.
Fellow of the Royal Society of NZ and a Rhodes Scholar, with degrees in English literature, music and law from Auckland University, and an MLitt in political philosophy from Oxford University. Lives and farms in the Waikato.
Discover the public sector and its key players
Discover the investigation
Made with support from