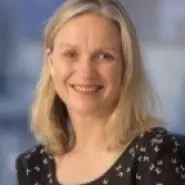 Siobhan Quayle
General manager, regulatory systems and operations
Appointed July 2011.
Previously a senior solicitor with the Ministry for the Environment and worked in an environmental law team at Chapman Tripp.
Has held leadership positions in secondary school education and is the deputy chair for the Board of Land Search and Rescue NZ.
Studied at the International Tribunal for the Law of the Sea in Hamburg, holds a LLB and a BSc from Victoria University and a post-graduate diploma in education.
Career
Chapman Tripp
Solicitor
Jan 1995 - Dec 1999
Mount Aspiring College
Teacher and Senior Dean
Jan 2002 - Dec 2008
Environmental Protection Authority / Te Mana Rauhī
General Counsel
Jan 2011 - Dec 2016
Environmental Protection Authority / Te Mana Rauhī
General Manager, Climate Land and Oceans
Jan 2016 - Dec 2020
Environmental Protection Authority / Te Mana Rauhī
Group General Manager, Regulatory Systems and Operations
Mar 2020 - Present
Discover the public sector and its key players
Discover the investigation
Made with support from