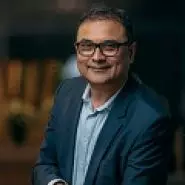 Sohail Choudhry
Chief international business officer and chief data and technology officer
With NZ Post since 2007.
Previously CEO of a technology company based in NZ, successfully expanded the business into the US, Europe and Asian markets.
Earlier worked in the electricity and water sectors, IT&T, and set up new tech-based ventures.
Career
Watercare Services Limited
Systems Planner
Jan 1998 - Dec 1998
Meridian
Principle - Enterprise Resources
Jan 1999 - Dec 2005
HTS-110 Ltd.
CEO
Jan 2005 - Dec 2007
NZ Post / Tukurau Aotearoa
Chief Data and Technology Officer, Chief International Business Officer, Executive General Manager - Global Business Development and International Relationships, Executive General Manager - International and Global Logistcs & Strategic Advisor, Executive General Manager - eCommerce, Customer Solutions, Sales & Marketing and Strategy
Jul 2013 - Present
New Zealand Asian Leaders
Member Advisory Board
Oct 2013 - Nov 2014
Discover the public sector and its key players
Discover the investigation
Made with support from