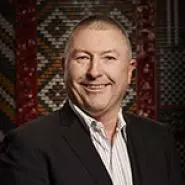 Struan Little
Deputy chief executive and deputy secretary, budget and public investment
Appointed April 2020.
Previously acting secretary of the Treasury.
First joined the Treasury in 1987 and returned in 2016 as deputy secretary budget and public services.
More than 30 years' experience in finance and public sector management and has worked with the IMF and World Bank.
Public service experience includes at the Ministry of Education and Inland Revenue.
Has held advisory roles in the Office of the Minister of Finance and at the World Bank in Washington DC.
Career
The Treasury / Te Tai Ōhanga
Deputy Secretary and other roles
Jan 1987 - Dec 2011
World Bank
Advisor to Executive Director
Jan 1993 - Dec 1995
The Treasury / Te Tai Ōhanga
Deputy Secretary
Jan 2009 - Dec 2011
Inland Revenue / Te Tari Taake
Deputy Commissioner
Sep 2011 - Aug 2016
The Treasury / Te Tai Ōhanga
Deputy Secretary
Aug 2016 - Present
Discover the public sector and its key players
Discover the investigation
Made with support from