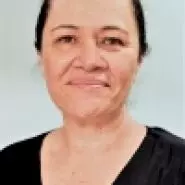 Tania Gerrard
General manager, Māori strategy and partnerships
Appointed November 2018
Previously acting director of water at the Ministry for the Environment, with specialist roles in iwi and water rights and interests.
Earlier roles included registrar/operations manager at the Waitangi Tribunal, negotiations manager with the Office of Treaty Settlements, and senior policy analyst with the Ministry for Primary Industries/Fisheries.
Responsibilities include strategic advice and guidance to executive leadership, and to lead vision mātauranga. Currently chair of Te Ara Pūtaiao/Crown Research Institute Maori Leadership Group.
Of Te Whanau a Tāpuhi and Ngāti Porou descent.
Career
Ministry of Justice / Tāhū o te Ture
Operations Manager
Sep 2013 - Jun 2014
Ministry for The Environment / Manatū mō te Taiao
Director - Rights and Interests, Manager - Water Rights and Interests
Jul 2014 - Aug 2016
State Services Commission
Principal Advisor
Sep 2016 - Dec 2016
Ministry for The Environment / Manatū mō te Taiao
Director - Water, Principal Adviser
Jan 2017 - Nov 2018
GNS Science / Te Pū Ao
General Manager, Maori Strategy and Partnership, Principal Maori Relationships Adviser
Nov 2018 - Present
Discover the public sector and its key players
Discover the investigation
Made with support from