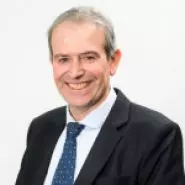 Tim Bowron
Deputy chief executive, strategic and corporate services
Appointed December 2019.
Has worked in both public and private sectors, including at the Civil Aviation Authority, Treasury and in the justice sector, as part of the inaugural leadership team of the Legal Services Agency.
A qualified accountant, chartered member of the Institute of Directors, holds a Bachelor of Business Studies from Massey University.
Career
Coopers & Lybrand (now PwC)
Manager (External Audit)
Jun 1993 - Oct 1995
New Zealand Dairy Board
Group Internal Auditor
Jan 1996 - May 1997
The Treasury / Te Tai Ōhanga
Senior Analyst
Jun 1997 - Feb 2001
Legal Services Agency
Manager Corporate, Project Manager
Apr 2006 - Jun 2007
Civil Aviation Authority
General Manager Corporate Services, General Manager, Business Development & Services, General Manager Corporate Services, General Manager Business Support
Jul 2007 - Present
Discover the public sector and its key players
Discover the investigation
Made with support from