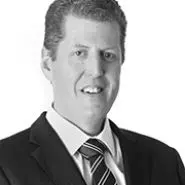 Todd Moyle
Chief operating officer and deputy chief executive
With KiwiRail since 2007 and has more than 15 years in the construction and operation of rail networks across NZ and the United Kingdom. Has announced resignation from December 2021.
Oversees all operations including rolling stock.
Previously group general manager of network services, leading KiwiRail's "below rail" network of track, bridges and tunnels as well as engineering.
Earlier worked with London Underground and before that in the pulp and paper sector in NZ.
Career
KiwiRail
Chief Operations Officer, Group General Manager - Network Services, Southern Development Manager
May 2014 - Present
Discover the public sector and its key players
Discover the investigation
Made with support from